Best Fiber Supplement for Keto
Fiber, or roughage, in its dietary meaning, is known to be that portion of plant-derived food not broken down by the enzymes present in our digestive system. It is fundamental for our health, and a diet rich in this substance has many beneficial effects on our body, such as the reduced risk of diseases like heart problems, cancer, obesity, diabetes, and gastrointestinal disorders. The problem is, we tend to consume less fiber than what is generally advised.
In fact, if the recommended dose, according to the Academy of Nutrition and Dietetics, is about 25 grams a day for women and 38 for men, the average individual consumes much less. This leads to problems in the long run, but sometimes may also be manifested in your daily activities. Fatigue and some other health conditions may come from low fiber intake. In addition to this, research shows that people on a keto diet suffer more from this deficiency because oftentimes, such a diet excludes roughage-packed foods as they are also high in carbohydrates.
But don't worry: if you are wondering how to get enough fiber on keto, we have the answer in our article. We will discuss everything about keto fiber supplements, including their benefits, the best ones you can buy, and some advice regarding the world of keto dietary fiber.
High Fiber Keto Foods
Before jumping on the discussion on what keto fiber supplement would be the best for you, let's first analyze a few foods which contain roughage and which you should integrate in your diet before thinking of taking a multivitamin. The following are some keto-friendly foods low on carbs but high on roughage:
Avocados
Carrots
Broccoli
Artichokes
Brussel sprouts
Beets
Nuts
Strawberries
Raspberries
Chia and flax seeds
What Is Keto Fiber Supplement?
Despite the names listed above, we have seen how a diet low on carbs might also produce fiber deficiencies, given the difficulty in finding enough low-carb foods. Roughage is often found in food, on the contrary, high in carbohydrates, like grains. Therefore, it might be necessary for you to take some supplements and integrate your diet with fiber powder, capsules, or other forms of fiber supplementation to your diet.
These supplements come in a variety of formulations, but most of them contain similar ingredients, among which we find:
Benefiber products
Methylcellulose
Inulin
Calcium polycarbophil
Don't worry: low-carb fiber supplements won't kick you out of ketosis. You know an insulin response might prevent your body from going into the ketosis state, but at the beginning of our guide, we specified how roughage cannot be digested by your body, so there is no chance of an insulin response triggered by fiber.
Benefits of Keto Fiber Supplements
There are two types of roughage, depending on their behavior with regard to water. Soluble fiber dissolves in water, while insoluble fiber does not. In fact, the latter absorbs water and works to reduce constipation.
Keto diet fiber supplements can bring immense benefits to your body. Research states that some of those benefits for people following a ketogenic diet are significant to prevent heart disease, stroke, hypertension, diabetes, and certain gastrointestinal disorders. Keto fiber supplements can also speed up your metabolism, balance your hormones, and keep you feeling full, therefore fighting against obesity and for weight loss. Blood pressure also has been studied to decrease, as well as cholesterol levels.
Also, alongside roughage, there is starch, which can turn beneficial for those on a keto diet as it improves your digestive tract and resistance, as well as improving the state of the beneficial bacteria found there.
Best Fiber Supplement for Keto
Psyllium Husk Powder by NOW Foods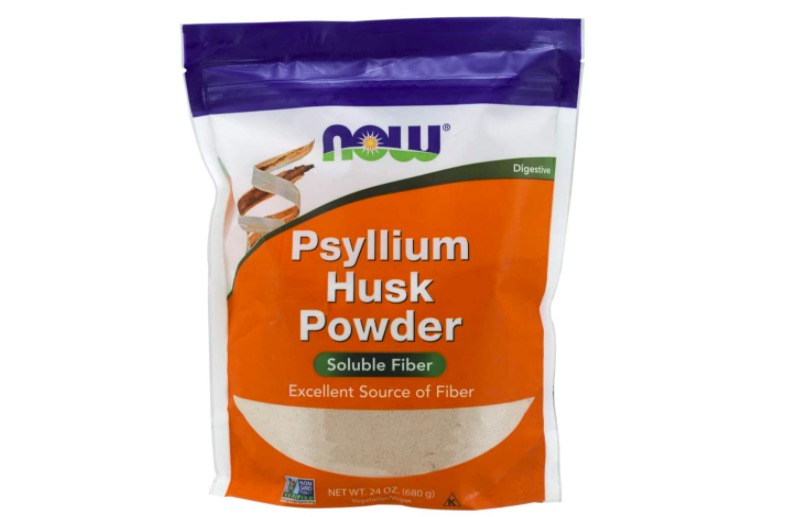 Short Description
This keto-friendly powder developed by NOW Foods comes in two forms. Here you read "powder", as it was first sold as soluble roughage to mix with water or other drinks. However, the company also developed a formula based on capsules, so swallowed and not mixed. Anyway, either variant you choose, you will have a quality supplement with many benefits, including muscle building and constipation problems solving. Psyllium also helps in losing weight and in keeping your gut flora healthy.
Pros and Cons
+ Tested in the lab every month.
+ Vegan and gluten-free.
+ Produced in a GMP (Good Manufacturing Practice) facility.
– If you take the powder version, you will need a blender to mix it.
Usage
Take about 1 serving (9 grams) per day to obtain the desirable effects. Always drink with at least a full glass of liquid.
Price
Psyllium Husk Powder currently sells at $13.99 on the Now Foods website.
Organic Ground Flaxseed by Viva Naturals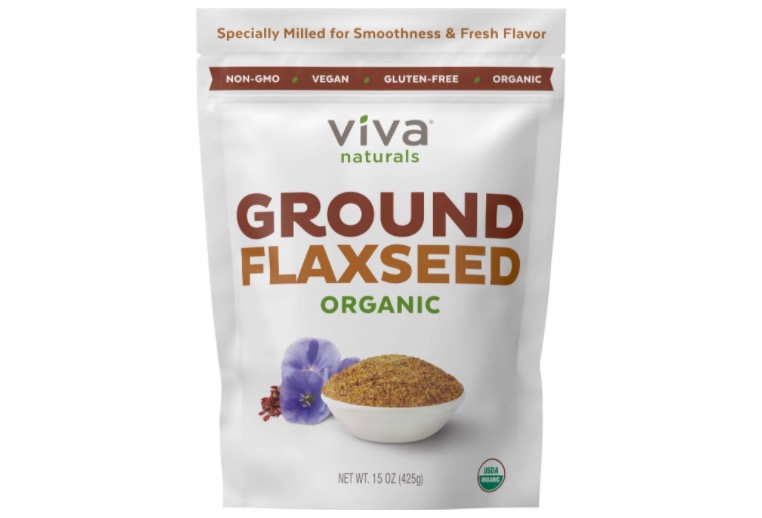 Short Description
Keto dieters love it: with only 0.01% carbs and a great 27% of fibers contained, is perfect for those following this type of diet. The powder is 100% organic and is rich, apart from roughage, in fatty acids like Omega 3 and antioxidants.
Pros and Cons
+ Vegan, gluten-free, keto-friendly, no GMO, organic.
+ Easy to dissolve in water and mix with your food.
– Flaxseed increases estrogen production.
Usage
There is no specific quantity advised. Check the official Viva Natural page to see how they suggest you use it (mixed with your smoothie, as an oil or egg substitute, on top of your yogurt, etc.)
Price
The 30 oz format currently sells at about $16.99.
Organic Acacia Senegal Tummy Fiber by Heather's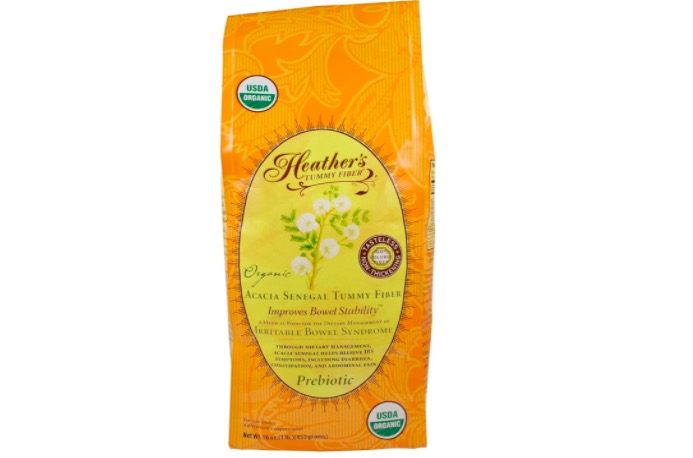 Short Description
This supplement is designed to keep your digestive tract healthy and relieve symptoms like pain and constipation but is indicated in particular to those suffering from the Irritable Bowel Syndrome. It is intended to be used under medical supervision.
Pros and Cons
+ 100% organic soluble roughage.
+ Medical supplement to ease pain.
– Requires the supervision of an expert.
Usage
The company suggests to start with 1/2 level teaspoon twice a day and then gradually increase quantity until symptoms stabilize.
Price
The 16 oz puch currently sells at about $16.99.
Benefiber Original Prebiotic Fiber Supplement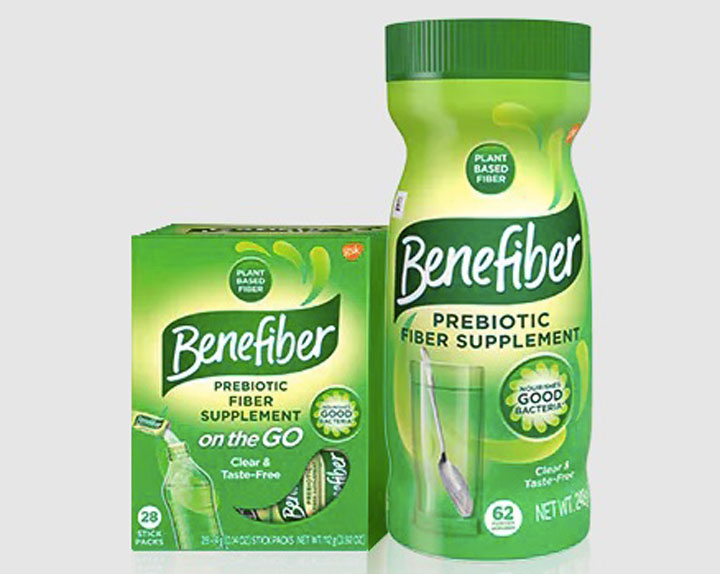 Short Description
Made with 100% natural ingredients, this keto supplement focuses on securing a healthy digestive system and can be added to foods and beverages. It completely dissolves in water and has no taste whatsoever.
Pros and Cons
+ Fully plant-based.
+ Gluten and sugar-free.
+ Can be mixed to foods and drinks.
– Might take a bit of time to produce the desired effects, especially in acute conditions.
Usage
For adults, the company advises to stir 2 teaspoons of the supplement into 4 to 8 oz of liquid or soft food, either hot or cold.
Price
The product currently sells from about $11.59 to $15.49. It is available in 38, 62, 125, and 190 servings.
Raw Whole Golden Flaxseed by Bob's Red Mill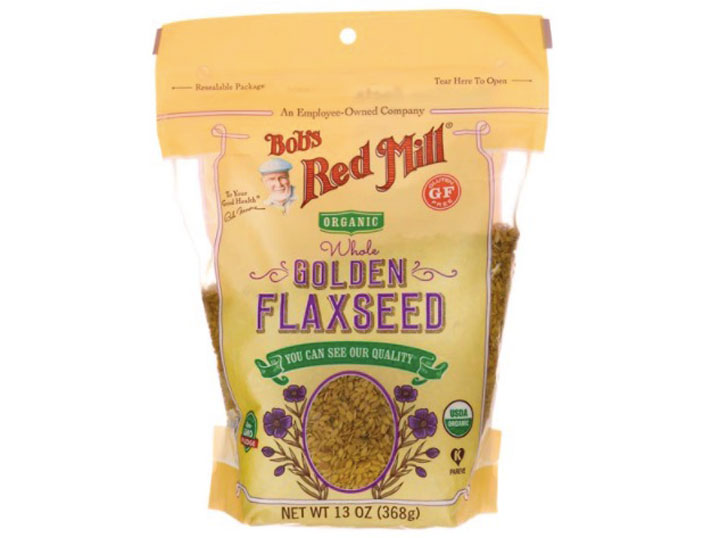 Short Description
Based of flaxseed, one of the best keto sources of fiber and fatty acids like Omega 3, the product fits the requirements of a keto, paleo, vegan diet and can be used for a variety of reasons: improve your digestive system's health, lose weight, reduce sugar and cholesterol in the blood.
Pros and Cons
+ No GMO, vegan-friendly, gluten-free, and organic.
+ Tasteless.
+ Perfect to lower cholesterol levels.
– It is estrogenic, therefore another source of roughage is needed.
Usage
You can add the keto powder to your smoothies, baked goods, and more. Check the official Bob's Red Mill website for more information and recipes.
Price
The product is sold in three variants. The first one is the simple 13 oz bag, which costs $3.29. Then we have the Case, containing bags from 6 oz to 13, costing about $17.39. Finally, the 25 lb bag costs $67.70.
Conclusion
If you are thinking of changing diet and are looking at the popular ketogenic one, based on strict elimination of carbs and high levels of fats and protein, you might be wondering how to get fiber on keto. As we have seen, roughage is found on many foods high on carbs, which are not recommended if you are following a strict diet like that. For that reason, it is important to supplement your diet, if you cannot do otherwise, with keto fiber supplements apt for you.
All the products we have listed above are perfect because they do not contain harmful ingredients, like sugar, while at the same time providing you with the necessary levels of roughage to be healthy and energized. Nonetheless, there are more in the market suitable to this aim. Remember to always do your research on the topic and, for any doubt, get in contact with an expert: you should not take your health for granted, especially if you are following a keto diet!