Jarrow Formulas Review
For decades, Jarrow reviews have portrayed the brand as one of the best in the field of dietary supplements. In our review, we are going to analyze in depth what makes the American company such a leader. Long brand experience, constant tests and reviews, science-backed benefits, and competitive results are some of the answers we will give to the question: is Jarrow Formulas a good brand?
What Is Jarrow Formulas?
The story of this company is a tale as old as time. It begins in 1977, the year in which it was founded in Los Angeles by Jarrow L. Rogovin. From being a small seller, the pioneer of dietary supplements in the USA, the company grew and expanded its operations throughout the decades. Now it is regarded as one of the most innovative and efficacious manufacturing companies, and its formulas are available worldwide and recognized and awarded internationally.
The company fully believes in the importance of promoting good health through high-quality, effective and affordable solutions in the form of dietary supplements, and with this idea, it works hard by putting science first. The manufacturing facility itself undergoes severe testing, and Jarrow Formulas reviews and funds research studies to ensure customers receive what they pay for. Jarrow Formulas quality is guaranteed by several certifications and registrations, such as the Quality Assurance International (QAI) Certified Organic, Current Good Manufacturing Practices Certification and non-GMO by NSF International and a multitude of awards garnered by their innovative formulations.
Because it sells dozens of products, it would be impossible to fully analyze each of them in detail in our review. Therefore, we will be giving you a general idea on the company and the supplements it sells, covering all main aspects such as benefits, side effects, prices, and more.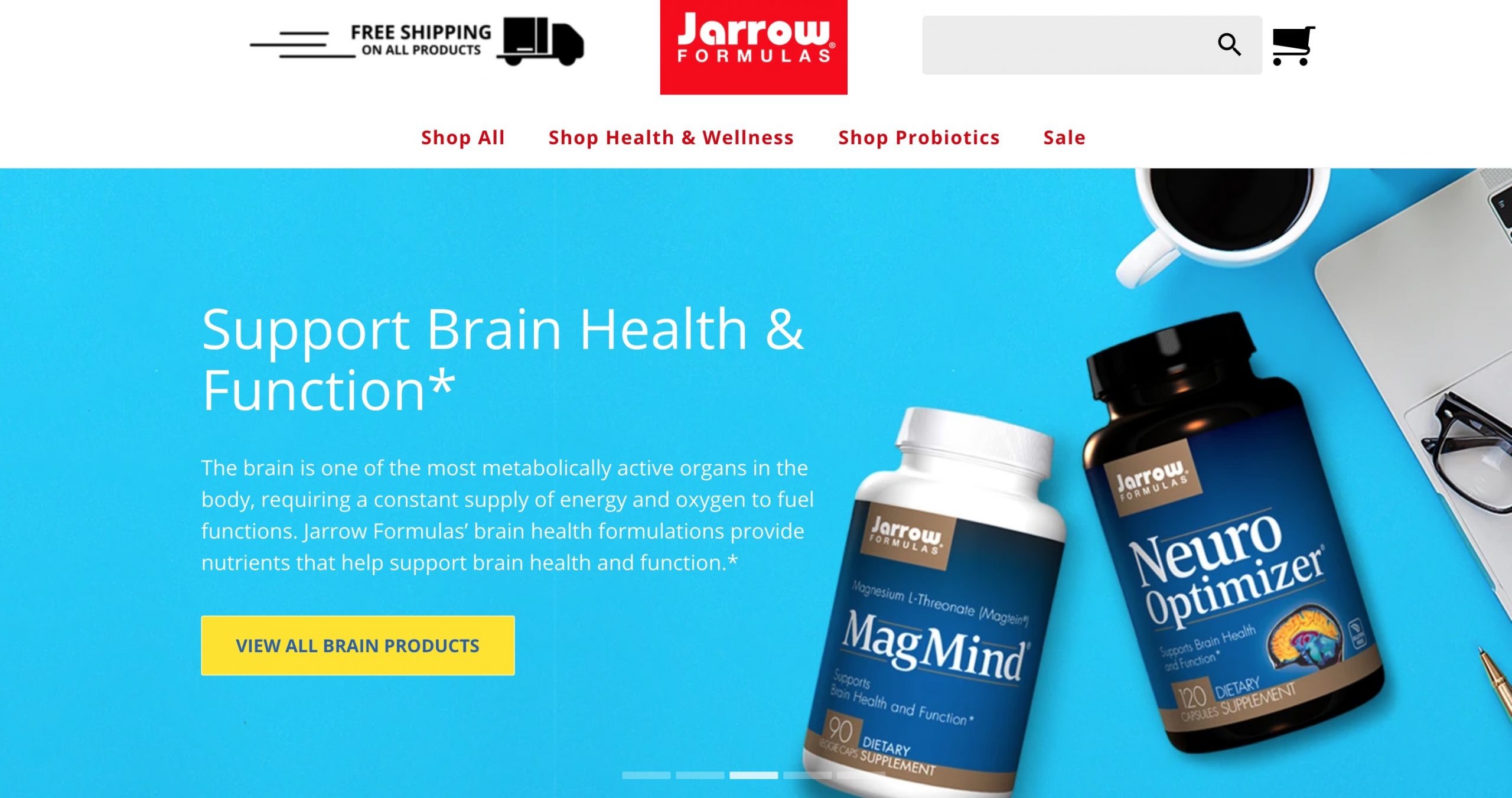 Pros and Cons of Jarrow Formulas
+ Award winning health and wellness supplements for every need and for all ages, including for babies.
+ Convenient bundles and packs to save money and receive top-quality products at an advantageous price.
+ Many vegans, gluten and dairy-free, keto and paleo options to satisfy your dietary requirements.
+ Jarrow products are mostly made of non-GMO, natural ingredients, and no additives and harmful chemicals are added.
– Not all supplements are free of sugar.
– Often, products are out of stock on the official website, so you have to buy them from other stores.
Ingredients Used in Jarrow Formulas
Products from Jarrow Formulas are a lot and divided in different categories. Even though we cannot go through every ingredient used by the company because our review would become too long and boring, we are going to list some of the most used components you may find in many of the supplements sold on their website.
Let's start with active items. The company sells several jars continuing Biotin, Arginine, Hyaluronic Acid, MCT Oil softgels, and more. Hyaluronic Acid is a natural component of the cartilage in your body, and taking supplements is very helpful in supporting skin connective tissues and joint fluids. MCTs (Medium Chain Triglyceride) are important fatty acids which are fastly absorbed by your organism and which provide fast fuel for your ketosis metabolic state, giving energy to your brain and muscles.
Let's review now all the mineral and vitamins supplements sold by the company. Beyond Bone Broth is a registered trade mark by Jarrow Formulas, currently sold in the Beef and Chicken versions, and supplies bioactive Type I and Type II collagen peptides, calcium, marine minerals, and more. If you are interested in getting the benefits of mineral supplements but follow a vegan diet, there is also such option sold with the name of BoneUp Vegetarian. It is mainly designed to provide essential mineral calcium to support the build-up of the organic bone matrix. The company also sells Vitamin B, Vitamin D, and Vitamin K supplements.
Finally, to conclude our review on Jarrow Formulas ingredients, we must mention their line of amino acid supplements such as the Acetyl L Carnitine, Arginine, Five HTP, and many more. These amino acids are fundamental for our organism as they support a keto metabolism, boost physical performance, aid your immune system and your overall health.
Jarrow Formulas Results
By taking Jarrow supplements, you can expect several great benefits for your health and wellbeing. They are specifically designed to help you in your various fitness goals, as well as to aid in improving your physical and mental health conditions. Each product has different expected results, but in general, here are some of the benefits Jarrow Formulas grants.
Weight loss
Increased muscle mass
Energy boost
Mental clarity and improved cognitive abilities
Healthier joints and bones
Mood improvement
Antioxidant properties
As part of our review, we have to mention that Jarrow Formulas also sells products specifically for children and even for pets. Some examples of this are the Yum-Yum D3® Liquid, the Jarro-Dophilus® Infant, and the Pet Dophilus. You can check them all on the official page.
How to Take Jarrow Formulas?
Throughout our review, we have spoken generally about Jarrow products. We cannot help but do the same also when talking about dosage because every supplement has its specific usage recommendation, and it would be impossible to review them all. The official website is very helpful in giving you all the precise information regarding dosis. Our review can only give general indications: on average, it is advisable to take 1 capsule or a teaspoon of powder once or twice a day, sometimes on an empty stomach, in some other cases better if mixed with meals or with beverages such as a full glass of water.
As we said, check the specific page on the website for more detailed and correct information. Also, we advise you to contact a physician or a medical expert in supplements because dosage may vary depending on your health condition and other particular personal characteristics.
Jarrow Formulas Safety and Potential Side Effects
Is Jarrow a good brand? To answer this question, our review will now focus on the side effects related to their supplements. If you take the suggested dose and are very careful about the way to consume them, then there should be no dangerous side effects to worry about. Jarrow Formulas reviews all their products carefully to make sure their quality is intact. However, as it happens for every supplement, your body might need some time to fully adjust to the change and to the new components you are consuming. In the first short period of time, you might experience some of these downsides:
Nausea
Vomiting
Excess energy
Difficulty sleeping
Increased thirst
As always, much depends on the product you are taking. Some of them are more natural and will bring no problems to your organism, and some others might cause some distress at the beginning. However, if some time passes and you still feel these or other side effects, stop consumption immediately and consult a physician. Always listen to your body and dose quantities based on how it reacts. Never go above the dosis suggested by the manufacturer.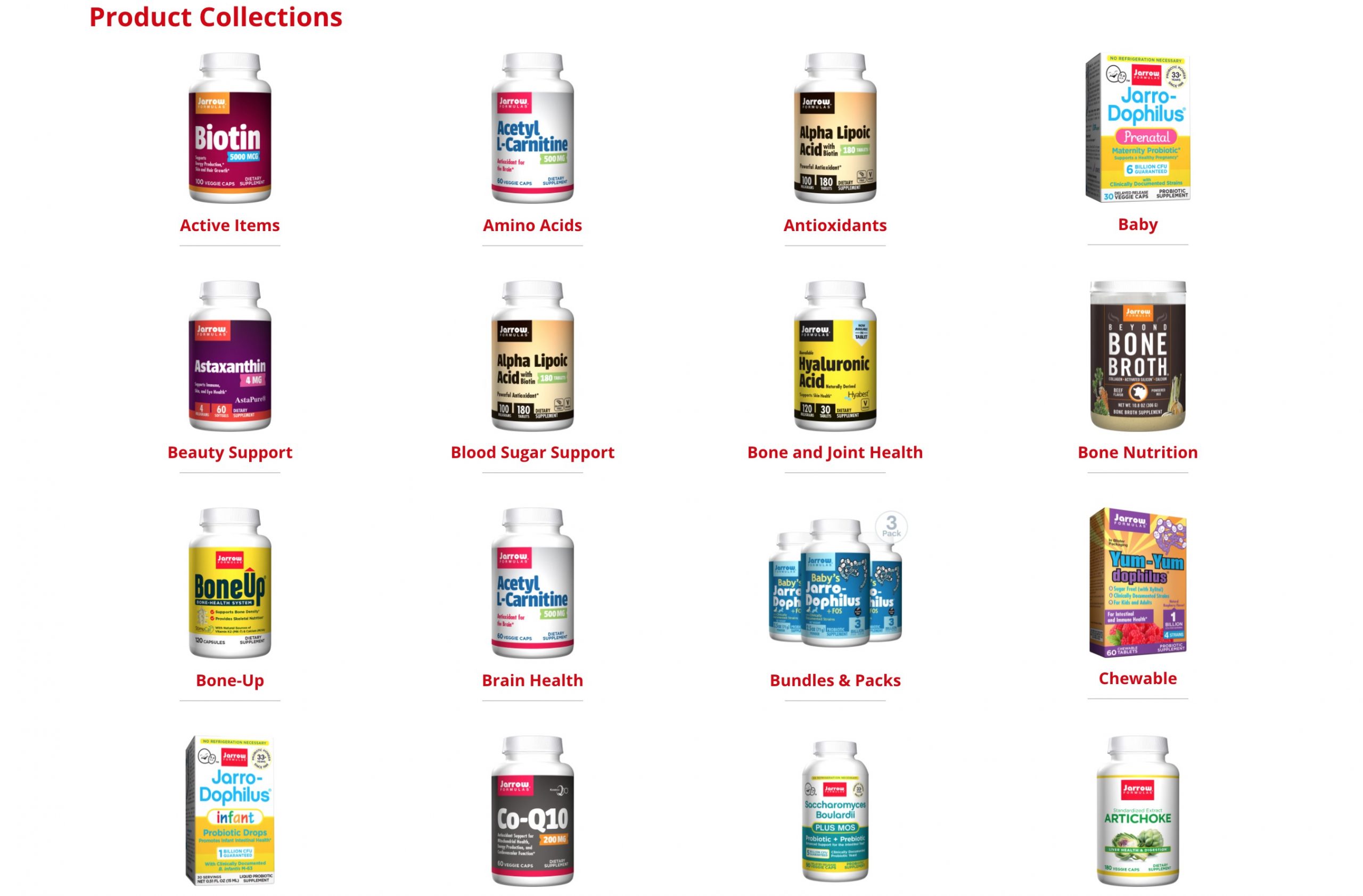 Jarrow Formulas Price
As other Jarrow Supplements Reviews have shown, prices vary greatly, and there are several options when it comes to purchasing these supplements. The cheapest products cost less than $10 USD; we are talking about Vitamin D3. Niacinamide, DHEA, Coconut Oil, and more. From this, we go all the way up to more than almost $100 USD for supplements such as Citrus Bergamot, QH Absorb, and others. Finally, on Jarrow Formulas official website, you have also the option to buy bundles and packs. These consist of some of the best, most popular products in packs of 2 or 3. They are sold together, so you have provisions and so that you can pay a reduced price. For example, we are talking about Saccharomyces Boulardii + MOS, Jarro Dophilus EPS, and others, which end up costing about $150 USD but which represent a considerable discount offer.
Conclusion
We have come to the end of our Jarrow Formulas review. In going through each aspect in detail, we hope you now have a better and clearer idea of what to expect from Jarrow Formulas and its supplements. Our Jarrow Supplements review could not focus on every single product specifically, but we gave you a general idea of the ingredients used by the company, potential benefits as well as side effects. To conclude, we definitely recommend this brand for its quality, professionalism, affordability, and variety of health supplements on sale.